When I was a little lad we were packed off to the west of Ireland for the summer months. It was the best education we could have ever had. I loved the vastness of life when I was in west of the Shannon: The fields seemed bigger, the sky larger, the roads quieter and the men impossible to understand.
In East Galway and Roscommon we found that nature, hurls, drinking and women had a tendency to overlap.
Conversations were crisp and short in those days. I was too young to understand the nuances of adult life but I learned through mimicry. My father was always outnumbered by country GAA men who were full of quips, craic and divilment. But he always had an answer no matter what was thrown his way.
When the Jackeens came to town all bets were off. No matter where we went outside the Pale, it was always the same. There was rivalry, no matter what you said or did.
The big city slickers needed to be put in their place!
I learned an invaluable insight into life when I was staying in my Grandparents house. My Granny was a beautiful woman; elegant, strong willed, kind and resourceful. She was my God Mother and that meant a lot to me. She had nurtured and raised five strong willed children with a strong minded man at her side. She was never to be trifled with.
When it came to dinner time, she always had a fine spread prepared. Dinner was served at lunch time down the Wesht and it was always a communal affair. It was meat, spuds and two veg…no nonsense. There were no frills or fancy trimmings, but there was very seldom anything left to eat.
As we tucked into the nosh, my Gran would often say, "Ah sure, hunger is the greatest sauce".
It was then, and it still is now.
Thinking about this All Ireland final tomorrow, I find it hard to figure out where it will be won or lost. It will come down to the thinnest of margins. Whether that thin margin is reflected in the scoreboard or not is irrelevant…the process of preparation and organising is what matters and both Kerry and Dublin will have left nothing behind here.
Kerry are the champions, the team with the most All-Ireland titles and the team who are more driven than any other to stay at the top. Year after year they come back with quality players, a hungry squad and an insatiable hunger to prove themselves. I think that hunger is what separates them from the rest of Ireland.
How can you quantify that hunger?
It is not a case of individuals wanting something more. It is not a case of their County Board wanting something more. It is not the case of the management wanting something more. No…that kind of desire is easy to replicate.
You ask any member of a GAA panel in Ireland what they want the most…and it would be All-Ireland success.
The kind of hunger I am talking about is something which seeps into the fabric of life. It is something which is in the fiber of the day-to-day life. It is the questions the supporters ask. It is the expectation the fans have. It is the traditional values of excellence that are there to be maintained and raised.
The county of Kerry is a cavernous hole of hunger. It wants to be fed.
When I look at Kerry and Kilkenny dominating their respective sports, I see hunger. They have a hunger that is constant and is endemic to their localities. It is like a virus. Even though they recover from their hunger from time to time, it comes back…a constant craving that drives them mad to feed.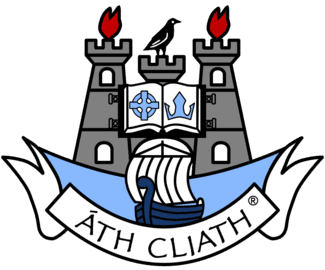 How can Dublin beat that?
Are this Dublin team hungry? Of course. Are they prepared in every facet of the game: tactically, physically and mentally – I would say so. Not being on the inside means you can only speculate, but they appear to be a very driven and serious unit of men. They look hungry to me.
The question I ask is how can Dublin match that insatiable hunger that comes from the Kingdom. How can Dublin stay at the top, year after year, decade after decade? Are we seeing the re-emergence of a culture which can challenge Kerry as the perennial champions?
There are no easy answers to these questions.
As a group and county, Dublin need to aim for All-Ireland glory every year, and be disappointed if that is not the result. There is no other base level. It is win or bust. It is all in or nothing. I see that culture exist in the players they have there now. I see it in the management and I hear it in the voices of the supporters.
Only when that hunger to be champions every year is a virus that consumes in the same way it does in Kerry, can we realistically challenge them as the best of the best. It needs to be a culture that lives and grows.
As for the game?
So much nonsense has been written about Cluxton's kickout. It actually makes me laugh. The simple reality is that if the opposition man marks each player then Cluxton will have to kick into an area where the Dublin player is only a marginal favourite to retain possession.
I assume Kerry will man mark and therefore expect the battle to retain possession to revert to an old school "win the breaking ball" battle. This reduces the advantage Dublin will have.
Many writers and commentators wax lyrical that stopping his kickout is fundamental to stopping Dublin. This again, is complete nonsense. His kickout can be stopped at any time by the simple act of marking each player. The opposition managers know that. The players know that. Yet, tactically, they don't back their players in one-v-one scenarios.
Even Mayo, for all their athleticism and top quality players, did not have the confidence and belief that they could match Dublin one-v-one. They dropped off, conceded possession and reverted to park the mini-bus tactics.
This is a soccer style approach to defending from the front. Drop off and defend in your own half. It works to a degree…but over an infinite period of time, the team with most possession will always win.
So assuming Kerry "stop" Cluxtons kickouts, what next?
Then, ladies and gentlemen, it is in the lap of the Gods. Who can turn it on for that split moment in time? Who can summon the ability and accuracy and speed at that kernel moment. The front six of both teams are absolutely the best in the country…by a long shot.
Forget your tactics and excruciating analysis. This will be a battle to win possession and a battle to be composed enough to take the scores when the opportunities arise.
It will boil down to the random balancing of equations impossible to calculate. Flick a coin and see where it lands.
My heart and head say Dublin, but they've both been wrong before.