I remember Sinead O 'Connor ripping up that picture of the pope on The Late Late Show many moons ago. What a woman. What a shocker. What an incredible symbol of a new emergence of that very ancient Irish female power. She did it for me.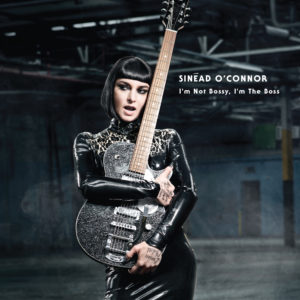 Who doesn't remember the haunting sound of her voice pounding through "Nothing Compares to You"? That sweetness of an angel and the power of the Gods rolled through the vastness of her song. Her precocious talent oozed and blew with a calming frenzy.
And her look. She made me think about unconventional beauty for the first time in my life. That shaven head looked so sexy. Her dark eyes screamed seduction. Her rebellious attitude carried a level of confidence which was intoxicating.
She has released a new album called I'm not bossy, I'm the boss. Some great tunes in there include Take me to Church, 8 Good Reasons and No Man's Woman. As you'd expect all her songs tell a story. They are lyrically smart and have a subtle depth to them that resonate inside.
I would love to see Sinead live. While that is not possible given my geographic location right now in Asia, I know that she is travelling soon to one of my favourite countries to live in – Australia. She is doing a tour playing in some of the most iconic venues Down Under including the Hamer Hall Arts Centre in Melbourne and The Sydney Opera House.
If you are in Australia and want to get in touch with a true legend of Irish culture and music, then check her out.
For more information check out her tour page here.